SBS – Singa Bearings Solutions (SBS), a leading global provider of cutting-edge bearing solutions,
achieved a momentous milestone last month as it actively participated in the highly anticipated "PNG
Industrial and Mining Resources Exhibition and Conference 2023" held in Papua New Guinea. This
significant event served as a paramount platform for SBS Bearings to showcase its innovative range of
bearings in a vibrant industrial and mining sector. The exhibition met with an overwhelming success. SBS
Bearings left a lasting impression on attendees and forged valuable connections with industry
professionals, signaling a promising entry into the new market.
Exploring New Horizons
This venture into Papua New Guinea connected a fresh audience in this thriving mining industry to SBS's
wealth of expertise and state-of-the-art bearings technology. In demonstrating its commitment to delivering
high-quality solutions that surpass expectations and optimize operational efficiency in the industrial and
mining sectors, SBS's exhibition booth became a focal point of innovation, drawing the attention of industry
professionals, mining experts, and businesses seeking reliable bearing solutions.
Unveiling Innovative Solutions
Attendees were invited to explore SBS Bearings' diverse product offerings, including the likes of
BRO-MAS®, LUB-MET®, COM-KU®/D, and more. From heavy-duty mining equipment to conveyors and
processing machinery, SBS Bearings provide tailored solutions that cater to a wide spectrum of industrial
needs.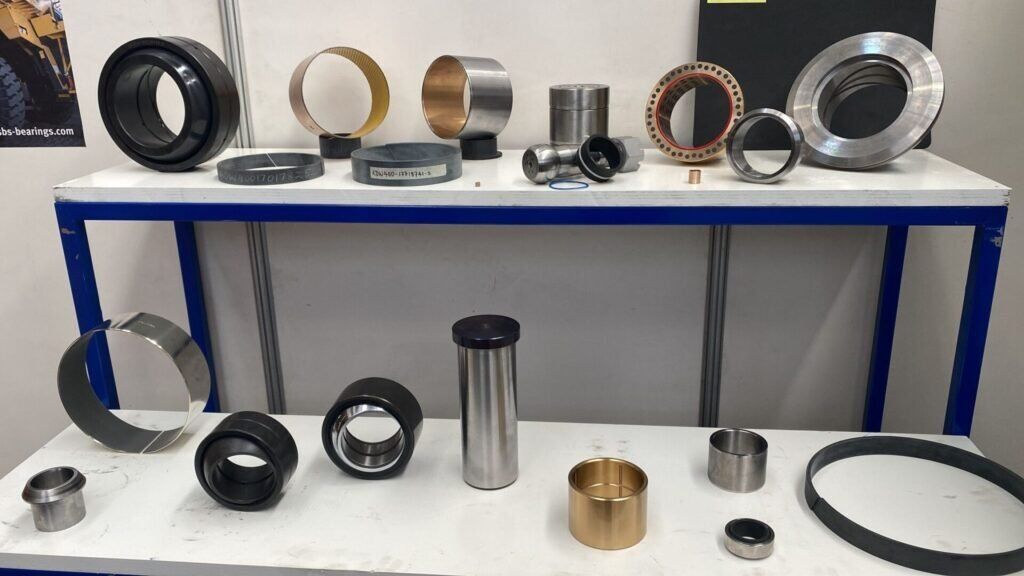 Building Relationships
The exhibition provided an invaluable opportunity for SBS Bearings to cultivate new relationships and
strengthen existing partnerships. Through engaging interactions, the company's expert team showcased
their in-depth knowledge and insights into the advanced bearings technology they offered. This
engagement not only highlighted the reliability and durability of SBS Bearings' products but also
emphasized the company's unwavering commitment to providing exceptional customer service.
Embracing Success
The event served as a pivotal milestone, enabling the company to establish a solid foothold in Papua New
Guinea's dynamic industrial and mining landscape, positioning itself as a trustworthy and innovative
provider of bearing solutions. The overwhelmingly positive response affirmed SBS Bearings' reputation as a
trustworthy and innovative provider of bearings solutions.
Looking Ahead
Bolstered by the exhibition's success, SBS Bearings pledges to continue its commitment in research and
development to share its expertise and unwavering reliability with industries across the globe, serving as a
trusted partner for industrial and mining applications worldwide.