In an age of increasingly automated enterprises, it would seem that the adoption of currently available technologies would be most pervasive in the machinery and equipment sector, when the range of its operations appear to feature predictable physical work.
The overall technical feasibility, however, masks considerable variance.
High precision bearings for specific applications, for example, requires a significant degree of human involvement to ascertain and determine proper goals, interpret results as well as provide common sense checks for solutions.
"In the last 3 years, the nature of the projects that we have embarked on, are very much a first in the bearings industry. Each involves a high degree of decision making and planning expertise," says Daniel Hallauer, Founder and Chief Executive Officer of SBS-Singa Bearings Solutions (SBS). "Until the project reaches a well-defined stage, complete automation with currently available technologies is unlikely."
SBS's delivery of 6 bearings, each of 1 meter inner diameter size for the Wu Dong De Hydro Plant in China is one such project that reflects the necessary high level degree of human intervention.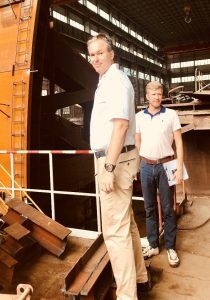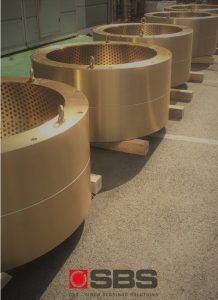 Daniel adds, "Customers requirements are seldom identical. As a company, we believe in taking the time to understand what the customers' needs are and providing deeper knowledge of the new technologies that enable the best outcome. We do not see ourselves as just suppliers of bearings; we provide technical and engineering support expertise to help our customers in the implementation strategy of their initiatives."
Ongoing skills development and training
To be able to offer such degree of knowledge work is not accidental. Judy Hallauer, Chief Operating Officer, who takes on the monumental task of employee engagement, places a huge emphasis on how employees show up and interact with each other, the Company and its customers. "We offer our staff the coaching and the training they need to reimagine every aspect of work –— from building on what they are doing now to what they would like to be doing in the future with SBS."
In the last 12 months, SBS has taken on an even more dedicated stance for every employee, regardless of their seniority level within the organisation, to learn and improve their knowledge in order to advance their skills in order to keep up with the latest methodologies.
From company-paid skill-development courses delivered by industry experts through to on-the-job training, new learnings are continuously weaved into the employee's development journey. SBS employees are also offered mentoring and guidance to sharpen their skill sets for their onward job progression.
Better work practices for performance and productivity
The results have been rewarding. SBS's collaborative workforce are forthcoming in sharing knowledge as they learn from one another. When unexpected bottlenecks occur, teams are able to share resources and shift workloads to help one another complete jobs and meet deadlines.
Daniel is ablazed with the customer feedback that he has been receiving, "there is no higher accolade as when your customers share their priorities for success and asks for input on projects important to him or her. We have cross-functional teams across countries within SBS who are able to convene quickly to meet an urgent need, even over long distances with customers."
SBS's Technical Specialist, Christian Hocker, who is also the Head of Sales, shares that he feels most appreciated when other team members go to him for guidance or when he is being sent to help team members when they are struggling. "Being assigned to help on these tasks does not feel like extra work to me. We are a close knit team. As I help my fellow colleagues, I learn too." At SBS, the journey of learning and growth never stops, personally or professionally.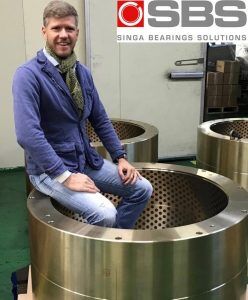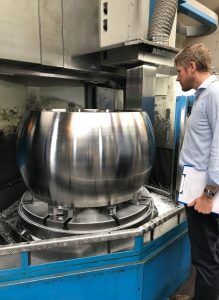 Judy shares what she feels is most critical to delivering the organization's value agenda, "We should all strive to be better versions of ourselves, as individuals as well as for the community we work in. This is why SBS is constantly evolving, innovating, learning from the broader context; Daniel and I place a huge emphasis on investing in individual and team-wide development to provide for personalized, authentic customer experiences that truly matter."
Are you a dynamic individual who is seeking a career filled with rewarding challenges? Email your resume and let's get to know each other.