Growth in Singapore's trade-reliant economy slowed with the dip in oil prices between 2014-2016. As a global offshore and marine (O&M) hub, Singapore's offshore and marine engineering industry was heavily battered with its direct output contribution reduced by more than half. Vessel overhaul projects were placed on tight time constraints and were often operating under very challenging conditions.
Amidst this distressed environment, SBS – Singa Bearings Solutions (SBS) made significant strides and came through the storm, clinching a big project with one of the leading mooring equipment manufacturers in the USA in the middle of this crisis.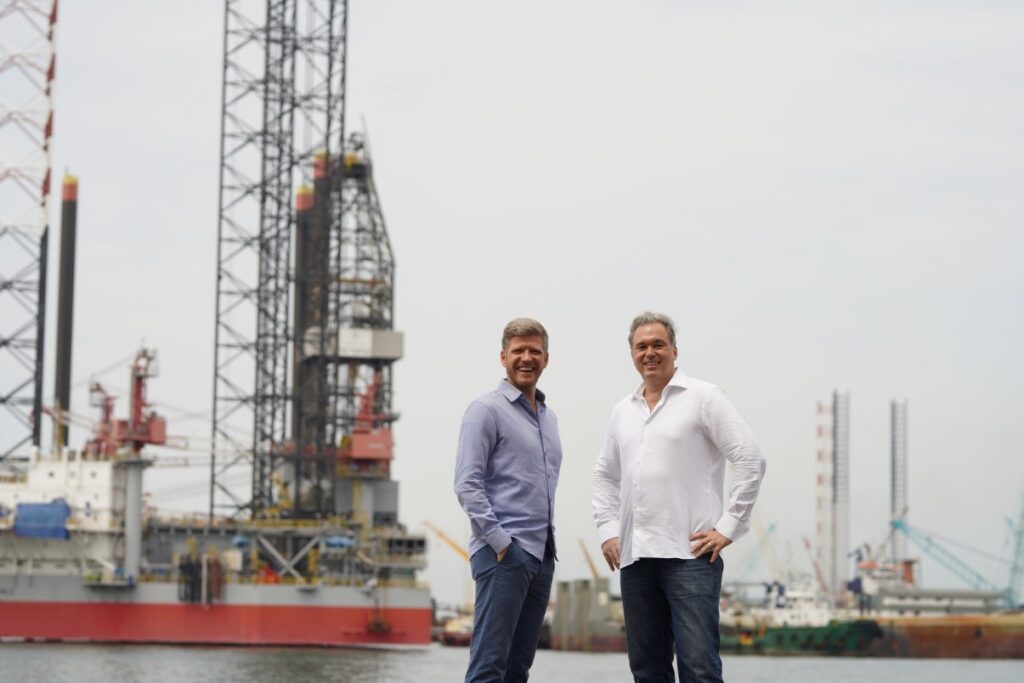 What has transpired since has been nothing short of hard work, perseverance and extraordinary teamwork. SBS has undertaken some crucial decisions and collectively experienced steep professional growth, particularly in the area of product quality, design and technical consultancy for the offshore and marine industry.
Daniel Hallauer, Founder & CEO, thoughtfully reflects, "Every challenge we have been presented has allowed me to understand the granular nuances of success at yet another level. How we have traversed moments of strife has never been about whether adversities will happen. The question is, how will we react when it actually does occur? We are grateful for our people, our partnerships, the amazing recovery of our business and for the opportunity to have faced and lived through tough times together as a team."
SBS is about improving the way bearings are used
With over 14 years of experience on O&M projects, SBS appreciates how costly replacing a damaged bearing is especially when it comes to offshore and marine machinery. Not only does it require a specialized O&M team with a transport vessel and the necessary equipment for diagnosis, any equipment repair or replacement of parts means equipment downtime and lost operations. Choosing the right-quality components with reliable system designs is imperative for efficient operations.
To address these considerations, the SBS Sales Team, under the guidance of Technical Manager – Christian Hocker, undertakes research and inspections of equipment that are due for overhaul. The environmental insights and user requirements collated have been used to provide O&M customers with the right bearing materials, bearing designs and advise on counter surfaces in order to improve:
– Quality of Equipment
– Maintenance efforts
– Up time of Equipment
– The reliability of Equipment
Looking for READY SUPPLIES?
Click here to view 2020 SBS Catalogue
CUSTOM ORDERS
Have a requirement for a bearing to be produced with special dimensions, material and technical design?
SBS can customise bearings and wear plates to different shapes and sizes to meet your project needs. We are also able to fabricate adjacent components that need customisation, such as shafts and pins.
Contact us here
One-stop solution for O&M bearing applications 
With increasing maintenance cost, the need to be environmentally friendly while maintaining highest performance amidst harsh sea water conditions, SBS has put together a comprehensive one-stop solution which offers customers:
1. On-site inspection
The SBS team is BOSIET certified to go offshore to conduct on-site inspections/ analysis and take measurements of bearings / housings for customised production of new bearings for O&M applications.
2. Technical expertise
The expertise of SBS includes customised bearing designs, stress and lifespan calculations in order to meet the specifications of our clients' equipment, such as the chain stoppers, off-loading systems, cranes, pipelay stingers and turrets, to name a few.
Hallauer is unwavering in SBS's service delivery, "SBS ensures maximum dimensional accuracy and optimal material quality for all your Offshore & Marine requirements. This way, when you choose SBS, you can be assured that all our bearings address every one of your requirements."
SBS is adept at providing high performance O&M solutions and expertise to ensure the highest performance for all your project needs.
For more information on SBS one-stop O&M solutions, click here
Service Promise
Daniel Hallauer, Founder and CEO
At SBS, our focus is about how we can continuously improve productivity and efficiency for our customers. Our engineering, manufacturing, sales, marketing, after-sales are all woven together, to provide flexible and scalable solutions that help manage across all levels of product complexity.
If you are looking for customised solutions, innovative products and exceptional service, please call us at +65 6316 3850 or email info@sbs-bearings.com.sg for a no-obligation discussion.
We would be delighted to help.