1.Mooring equipment
SBS's LUB-MET® and COM-KU®/D bushings are trusted by all the leading equipment manufacturers for all sorts of mooring equipment for semi subs and FPSOs. All the extreme forces resulting in strong currents and harsh winds have to be taken by our reliable bushings. In cases of FPSO mooring equipment, SBS had to prove, that our materials can last longer than 15 years in these conditions, as mooring times at one location can exceed a decade.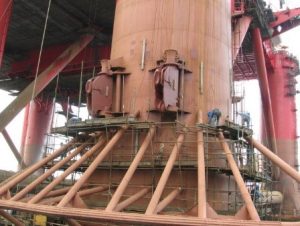 2. Defence vehicles
Well known European manufacturer trust COM-KU®/M and LUB-MET® bushings for the durability and extended uptime for their suspension hinges, as they are always exposed to off road driving conditions with mud, dust, water and extreme pressures on the bearings. It is a very crucial and tough application.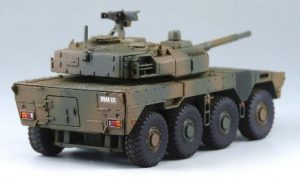 3. Pipelaying
Pipelaying vessels have a lot of special machinery on board. Most important is the so called Stinger with its flexible roller boxes at the stern of the vessel, that guides and supports the pipeline into the water onto the seabed. During operation the stinger is always in the water making it impossible to grease. The best solution for all the hinge points are COM-KU®/D and LUB-Met bushings.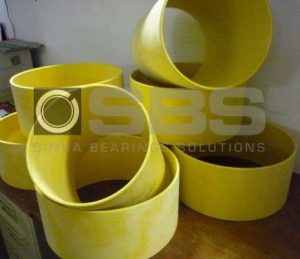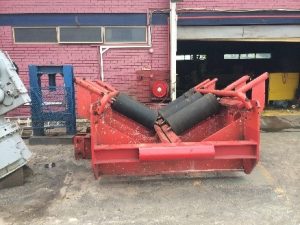 4. Hydro Turbine
Kaplan and Francis turbines for Hydro power stations require a big number of bushings for their guide vanes, linkage ring, servo motors and valves. Worldwide there are mainly only four different materials used: GAP-MET®/B, LUB-MET®, COM-KU®/D and TEX-MAS®.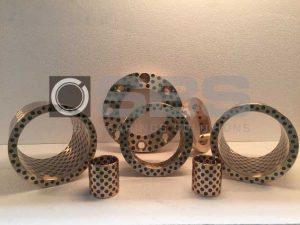 5. Construction
Big and tall buildings need flexible points in their construction, facades and connections e.g. bridges to counter of movements caused by thermal expansion, winds or earthquakes.
Support bearings from SBS as well as sliding plates from TEF-MET®, COM-KU®/D vs stainless steel counter surfaces are a good option.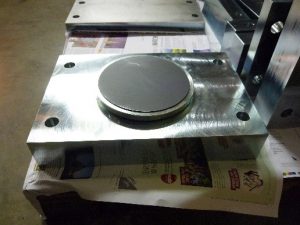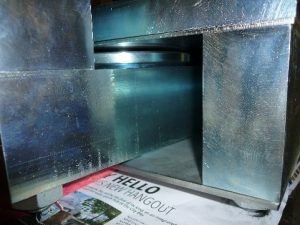 6. Barrage and Dam Gates
Radial Gates and Slot Gates for barrages and dams need LUB-MET® and COM-KU®/D bushings as well as spherical plain bearings. As these are applications are of a high risk for corrosion, our materials are corrosion resistant and we only use high grade Stainless Steel for our Spherical Plain Bearings.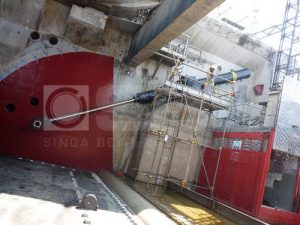 7. Bow doors RoRo systems
Big ferries and carriers need reliable bearing solutions for the demanding environment of salt water environment, big temperature range and other natural challenges for water applications around the world. LUB-MET® and COM-KU®/D are the perfect materials especially in their versions as spherical plain bearings and axial spherical bearings.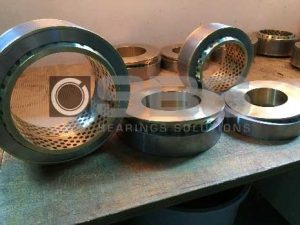 8. Scissor lifts
Scissor lifts require a good amount of preferable maintenance-free bushings. Ideal are COM-KU®/D and COM-KU®/M bushings. Bigger implementations for plane catering trucks for airports also need a good solution for their rollers.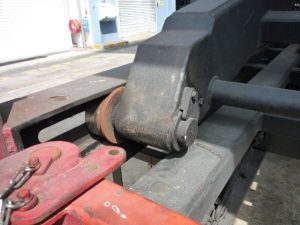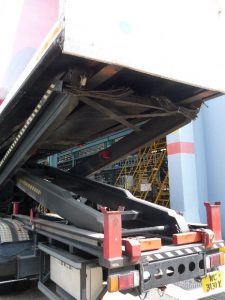 9. Construction machinery
In construction machinery, we find many hinge points for SBS bushings. Depending on manufacturer BRO-MAS®, FER-MAS® and LUB-MET® are prominent. Hydraulic cylinders normally have GE Bearings as well as TEF-MET® and Wear Rings made from COM-KU®/D
Quay cranes
In order to unload the big containers from the ships, ship-to-shore cranes or quay cranes need a long cantilever for the sleigh to run over the ship to load or unload the containers. The big hinges for the cantilever can have different bushing materials like COM-KU®/D or LUB-MET® and in some cases also Spherical plain bearings from these two materials. The tensioner bars tentatively come without bushings, but SBS highly recommends to upgrade the pins and housings as after some years they will corrode and seize. POM-MET® or thin walled COM-KU®/D is perfect.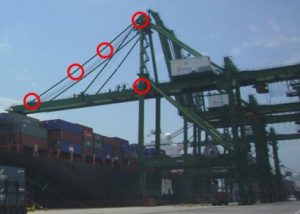 Moulding Machines
There are many different types of moulding machines in the market, but many of them function in the same way. For the mould itself there is a fixed platern and a moving platern which moves along the tie bar. Therefore the moving platern needs maintenance-free LUB-MET® bushings to slide along the tie bar. Each of the platern will either have a LUB-MET® or a FER-MAS® bushing and the other part will have steel pin with a perfect fitting in order to guarantee the congruence of the two moulds.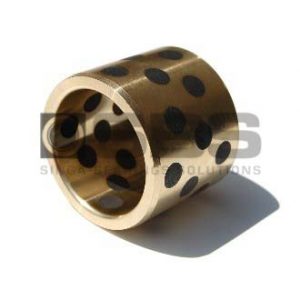 Water Pump
Shafts in a water pumps run with a very high rpm in order to transport the water through the system. Normally the RPM would be too high for any bushing material. Only the FLO-MAS® bushing, a so called cutless bushing can be used in this application. With its rubber lining and the lengthwise grooves a hydrostatic environment is created and a thin layer of water prevents the fast turning shaft from wearing off the rubber in a short amount of time.
Slipway Rollers
A slipway Roller acts like a slay for smaller and medium sized ships to be pulled out of the water for maintenance. The Rollers on the slipway have a tough environment being mainly in salty and mostly dirty harbour water. Sealed LUB-MET® Bushings provide an excellent solution.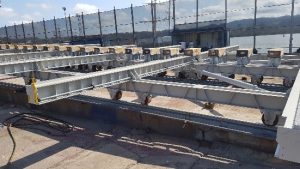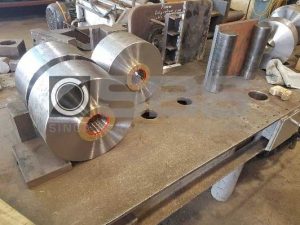 Ladle carrier, Steel Plant
There are different types of ladle carrier system in a steel mill. Most of the system are using trunnions paired with either a LUB-MET® or a FER-MAN®259 bushing to reduce excessive wear and prolong the life time of the bushings.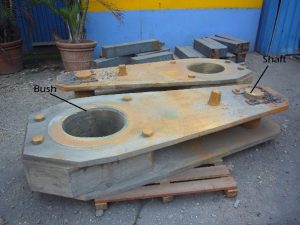 Customised designs
SBS can do a lot more than bushings and the customisation of them. We are also able to manufacture machined parts in all sort of shapes and materials, from nozzles for diesel engines in bronze material, to 3 meter long shafts and all sorts of engineering plastics.